Friday, January 28, 2005
smells of the biscuits churning and baking in the oven.....
it feels like chinese new year.
with lots of goodies to buy. stuffs to decorate the house.
mahjong sounds are starting around the neighbourhood.
the sounds of firecrackers.every now and then
colourful firecrackers displayed in this little hometown of mine.
this festive season.m glad to be home.
glad and contented to have family n friends all around me.


am glad to find myself waking up to the birds chirping beside my bedside.
sometimes at 630am, the neighbour kids preparing to go to school.
the dogs barking at the middle of the night,
latenight suppers with cousins and aunts n uncles.
evening walks with the little ones.
fetching cousins to and fro schools.
mondays and fridays pasar malams.
dinners with parents friends.
once a while trip to singapore to meet friends.
family days on weekends.
kids running about and playing games.
though with no friends in this little town of mine.
m still glad im home
its these little things i hold in my heart

babes:thanks for meeting up yest. it was so good after a long time...gossips.catching ups.bitchinglaughing..hhaha everything.
thanks for coming all the way down shir.though u were not feeling well..
love u babes.
girls:the meeting though short was good.had fun laughing.. missing the presence of u all in melbourne.but m glad we meet up once in a while.... till then.. lets meet up soon before i head back.n cally.m realli happy for u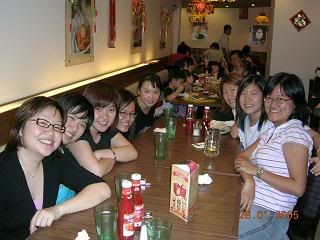 thanks to cal's bf who helped us take the photo.=)
|chunnie.poh| 4:41 PM|


Monday, January 24, 2005
to yous:all the best....
i'll walk away.
and continue smiling...
|chunnie.poh| 10:35 PM|


Friday, January 21, 2005
i love malaysia...
love the people.........
love my family
.
yous:thanks for the cd.was realli unexpected.but was so good seeing you after a while.
haha was awkard but then.i really enjoy the little talks we have....
bangkok:was good.it finally happened.apart from the polluted air.everythings good.
hhaha had heaps of chicken..and pork!!hahahha and PINEAPPLES
yums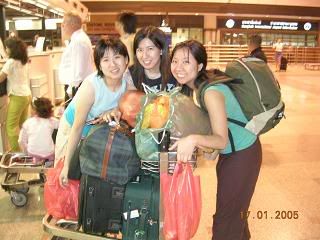 before leaving.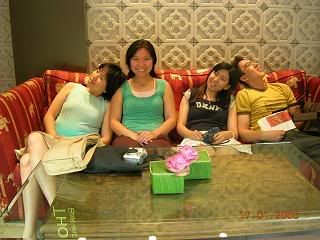 SUE u r supposed to be posing!!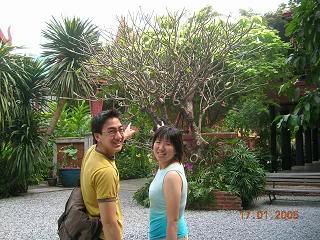 posers!! mic- keelll n me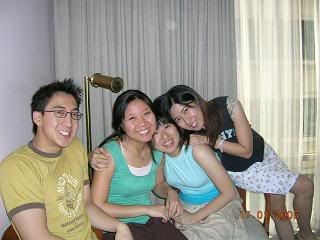 seng Family n poh family...
michael,sues, me and ames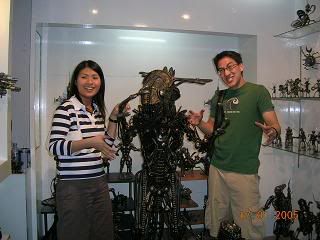 joyce and michael.look its the robots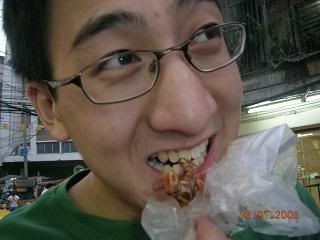 our brave warrior.eating a cricket.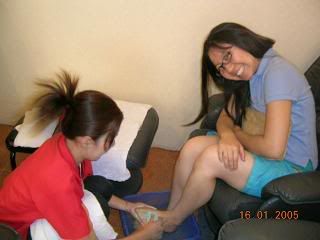 massage anyone.
chEERS....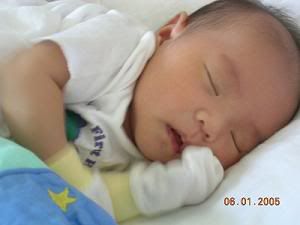 my god-dotter...cute..??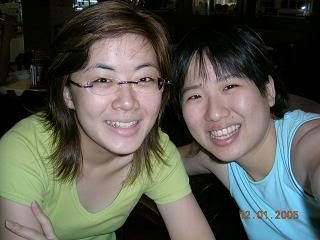 loesin and me.at dOME!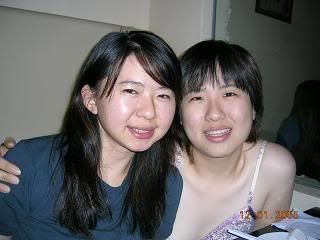 joyce and me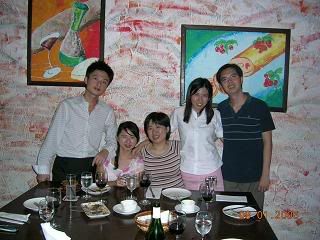 in betweeens my sisters n their boyfrens.
kl trip had been fantastic.
nothing could exchange the experience n times spend with each and every individual.
love u guys...



tomybabes.:m seeing u all on thurs. i cant waitS!!!!!!!!!



|chunnie.poh| 10:41 PM|


Friday, January 14, 2005
pegs:thanks for always ringing to talk bout stuffs.it had to be one of the best talks we had ever since we left s.t.c... i admit,i missed the times,but hang on there girl.and im sure.He has path a way for you.
loe:girl.u just been one great friend that i know i can always hang on to.talking back bout hostel.life.future.. u just been one true friend that would always stand beside me.knowing that i only ask n seek for ur opinion and you in turn know that i would do whatever is best.thanks for the support babe
sue's:someone who never cease to touch me.in anyway.thanks babe for filling the little missin parts.
jes.chin:thanks for everything girl,taking time out to go out with me,bringing me around,feeding me to the max..n just making sure everythings fine. i really thanked God for you,stay beautiful babe... so when are we swimming babe??hahahs.
toyous:im so glad,we got things out of way for both.us... talking to seems to be a breeze but i cant deny the fact that both of us.felt the eckyness. cant wait for next week thens.
to jies n their bfs:thanks for taking time out to bring me around in the midst of all of ur busy working schedules.love u heapys.work hard ..hahah
toGod:i cant stop praising you for what you have done..Thank you.
topeeps in sg:ill get myself down asap.after i return yea. ill definetely meet ups before i scoot back to aussiee yea... sorry for the waits.
|chunnie.poh| 1:13 PM|


Monday, January 10, 2005
havent havent.felt so excited for such a long time
can you imagine, a little kid jumping for joy because of a new toy!!
my feelings was just like that..
all just because i heard live jazz
while in coffee.bean
it was so.so good.......
i felt just as if i was in internal.blisss....
havent heard live jazz in a while

.
was just walking alone in Bangsar Shopping Center.
sis had to work.she dropped me there,
armed with a book.just wanted to spend time reading.
i feel so happy.the smile on my face.just lightened up just because of that....
toyous:the wound,would take time to heal.let it be.
|chunnie.poh| 2:27 AM|


Friday, January 07, 2005
driving all alone in kl?
first time experience....
making my way from jalan sultan ismail to ampang
then to one utama back to jacks place....
toyous:passed by your.house.
woondered if you were at home.
passed by your dad's shop.
wondered if you were around..
im sorry.didnt mean to be sound so mean.im sorry
met rachel.wong.saw my God-Dotter.
so cute.she's like a little baby less than one month..
hees. cutie.talked to rach for 2 hours.
but that never seemed enuff for the 2 years that we have left out on each other.
filled in bits and pieces.
it was good... tomorrow.
another adventure.to venture k.l all alone tilll afternoon.
till then...
|chunnie.poh| 2:52 AM|


Tuesday, January 04, 2005
for babies born on the 3rd jan.......





BUNNY!!!! (happy 21st..)




ClAIRE!!




JOVY!!! (happy 21st)





babies born on 4th jan....





Joyce jie and Mingjie


(quarter to a centuryy..happy birthday to my dearest sis and her boyfriend..


party on friday..... please..hee

)
biological clock ticking. im still waiting for the big day....

i have come to realised it.rationalised myselff in situations..
till then.m off to be the driver for my cousins.
toyous:i think im sort of realising it now.holding on thens.


missing all heaps.

|chunnie.poh| 4:09 PM|